This has been floating around for a while, especially on Booktube, so I thought I'd do it myself as it sounded fun! Basically, the rules are:
1. Pick characters from various books and put them in a jar/pot/etc
2. Pick two out, and decide if you want to Ship them or R.I.P the possibility of a ship.
I have 11 rounds so lets get started!
ROUND 1:
Meggie Folchart (from Inkheart) & Park (Eleanor and Park)

As much as I think these two would get on- as friends, I think Mo might have something to say about the age gap (not that it's huge). Also, Meggie's power of bringing book characters to life would be cool for Park's comics, but I don't think they'd suit each other in a relationship.

ROUND 2:
Peeta Mellark (The Hunger Games) & Elizabeth Bennet (Pride and Prejudice)
Ignoring the fact that Peeta is four years younger than Elizabeth and playing a game to the death- taking him out of the Hunger Games and I could actually see them together. Lizzie speak her own mind, and in some ways she is similar to Katniss in the way that she is (looks out for her sisters, strong mind etc)

ROUND 3:
Lucy Pevensie (The Chronicles of Narnia) & Tris Prior (Divergent)


I don't even need to explain this.
Just no.

ROUND 4: 
Katniss Everdeen (The Hunger Games) & Edward Cullen (Twilight)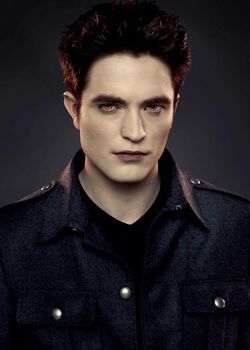 I feel that these two are stubborn enough to actually appreciate each other. Katniss's stubbornness helped her win The Hunger Games, whilst Edward is always hard- I can actually see them working together. (Also, if he bites her, she's technically already won the Hunger Games by being dead when she competes hehehe sneaky)

ROUND FIVE:
Sherlock Holmes & Doctor Watson (Sherlock Holmes.)

(I actually picked this out- totally not planned!)
I think my answer for this one is obvious. SHIP SHIP SHIP
ROUND 6:

Cath (Fangirl) & Ron Weasley (Harry Potter)

You've got to admit, they're both awkward and the shadow of someone cooler. (Cath, Wren- Ron, Harry) but I think Ron would genuinely like her and cherish her for who she was.

ROUND 7:
Wren (Fangirl) & Fitzwilliam Darcy (Pride and Prejudice)
At first I thought yes, but Wren's partying would not agree with socially awkward dancing hater Mr Darcy, so that finalised my answer.

ROUND 8:
Emma Morley (One Day) & Harry Potter

Despite having the same taste in glasses (lol!) Emma was 21 in 1988 and Harry was 11 in 1991- so the age gap is a bit bigger than the one between Harry and Ginny. Still, Emma is an author, a sensible woman, who I don't think could deal with the boy wizard who always has danger on his tail.

ROUND 9:
Albus Dumbledore & Hermione Granger (Harry Potter)

WELL….Dumbledore is gay for starters so he probably wouldn't show the slightest interest in Hermione. Also, he's old. Far too old. Nope.

ROUND 10
Dexter Mayhew (One Day) & Bella Swan (Twilight)
Knowing Dex, he'd only really use Bella for sex and she wouldn't be much of a girlfriend rather than a booty call- they'd also probably have nothing to talk about because Bella is actually a little boring.

ROUND 11
Eleanor (Eleanor and Park) & Levi (Fangirl)

I actually love Levi, I think he'd make any girl feel fantastic and loved and confident, so this is a definite yes in my book.

And there you have it! The RIP it or SHIP it book tag.
I hope you all enjoyed this and if anyone wants to do this tag….YOU'RE TAGGED.
Thanks for reading!
~Katie